Cliquez sur votre langue dans le menu pour accéder à la boutique.
The Patworkings of the Tree of Life
00018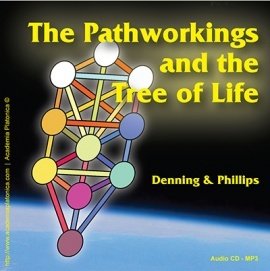 By Denning & Phillips
PRESENTATION
Pathworking is one of the most powerful and efficient material uses of Qabalah.
All throughout history, different symbols have been associated with these paths, enabling you to achieve a real magical work with each of them. For a long time, these symbols remained scattered and without structure. Consequently it was difficult to work with them in a balanced way, or to use them in ritual in a coherent way.
The Hermetic and Ogdoadic method of Aurum Solis is to use these symbols, as well organized allegoric stories, which are really close to universal myths. The stories that are associated with the Pathworkings were written to be used in guided meditation. Osborne Phillips and Melita Denning, both former Grand Masters of the Ordo Aurum Solis, used all their knowledge in the making of these remarkable texts. This is the only method that will enable you to feel and really assimilate these texts into our inner self.
However a written text is not enough to allow you to really experiment on and work with this inner experience. It is necessary to be relaxed and helped to accomplish this by a friendly voice. It is for this reason that we recorded these texts, -to help you achieve this intense experience. Once you have done this, you will be able to breathe, relax, and begin the ascent of the Tree of Life.
CONTENTS
- 32° path
- 31° path
- 30° path
- 29° path
- 28° path
- 27° path
- 26° path
- 25° path
- 24° path
DESCRIPTION OF THE CD
Format: MP3 | Duration : 3h50