Cliquez sur votre langue dans le menu pour accéder à la boutique.
Astrological Talismans
00178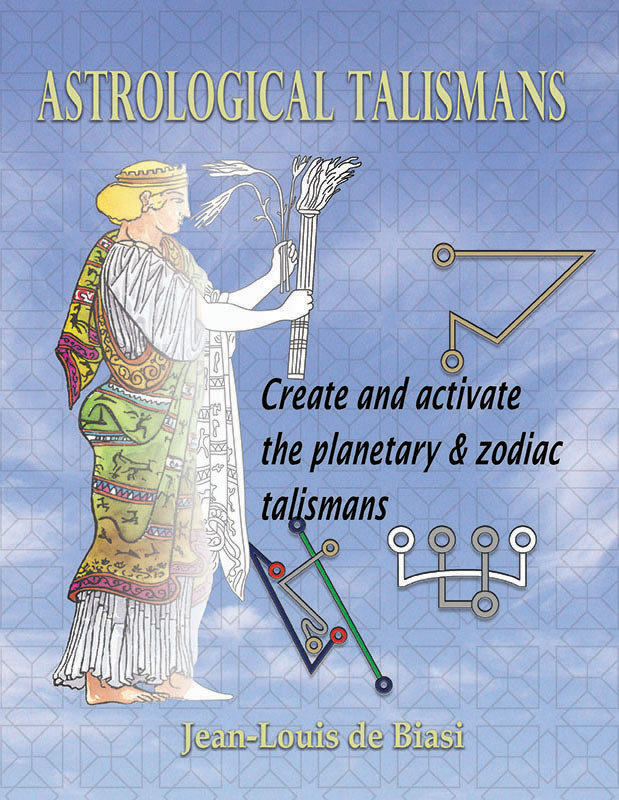 Book by Jean-Louis de Biasi
Set of 24 astrological talismans, composed of 5 elemental powers, 7 planetary and 12 zodiacal. The orphic hymns and invocations are associated with each talismans.
An introduction provides instructions to prepare and color the talismans according your date of birth or need, their consecration and use.
Each talismans is printed on cardstock.
Format: 8.5x11", 55 pages.